Residency Personal Statement Tip # 4 : Learn to Capitalize Properly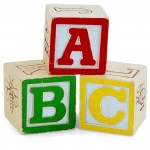 A resident (or intern) will spend a lot of time writing notes and signing progress notes, operative notes, or other notes all day long. If you cannot write properly, it will make you look sloppy, unintelligent, and messy. One mistake or annoyance we see in reading personal statements all day long is that people have not learned that only proper nouns need to be capitalized. Here are some simple things to keep in mind on what to capitalize and what NOT to capitalize. 
If you are going to capitalize the name of your specialty in the essay like "Internal Medicine", then just make it consistent throughout the ENTIRE essay. Don't use "internal medicine" one place, "Internal Medicine" in another and "Internal medicine" in yet another part of the essay. Do the same thing throughout the essay. Some residency personal statements contain their specialty in capitals, others without. This is a bit of a grey area.
Names of diseases only need to be capitalized if they are named after a person, like "Sjogren's syndrome", "Kawasaki's Disease"
Things like "Congestive Heart Failure, "Myocardial Infarction", "Asthma" do NOT need to be capitalized!
The name of your training institution like "Smith University School of Medicine" should be capitalized, as should things like "California" or the names of cities like "New York"
Also, NEVER capitalize entire words, like "INTERNAL MEDICINE" "BEST MEDICAL SCHOOL IN MY COUNTRY", "SCORED THE BEST OUT OF TEN MILLION APPLICANTS IN MY COUNTRY." It looks ridiculous.
Improper spelling, grammar, and capitalization, will appear sloppy and unprofessional. It is a huge turn off for you to use bad "manners" in your residency personal statement.