Residency Personal Statement Tip # 5: Don't use SemiColons in your essay if you don't really understand how!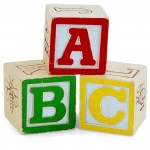 A resident (or intern) will spend a lot of time writing notes and signing progress notes, operative notes, or other notes all day long. If you cannot write properly, it will make you look sloppy, unintelligent, and messy. If you are going to try to use a semi-colon at least learn how to do it properly. This is one of the most overused and poorly used pieces of punctuation. Most people seem to want to use it as if it were a comma, but it is NOT!
If you are going to list a few things, use a comma!
Remember that the 2 statements on either side of the semicolon should be able to be stand alone sentences. About 90% of the semicolons we see used in essays are used WRONG.
Take a minute and read this great and easy to read piece on how to use a semicolon at The Oatmeal. It provides a simple tutorial on how to use this powerful but misunderstood little mark. Of course you could always use a semicolon like this 😉
Improper spelling, grammar, and capitalization, will appear sloppy and unprofessional. It is a huge turn off for you to use bad "manners" in your residency personal statement.