Residency Personal Statement Tip # 3 : Avoid the "Growing Up in the Boonies" Introduction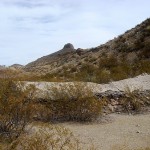 Sometimes residency applicants like to start off their residency personal statements by explaining where they were born, which is fine. However, if you do so, make it interesting, explaining how you then learned or gained something from that experience that is now bringing you to residency training in the US.Residency directors and program directors do not want to hear about the poor village you grew up in, just for the sake of you mentioning it. There are doctors around the world born in poor areas of the world, so don't think that you are the only one!
"It is still clear and afresh, when I was 12 years old; I hail from a place where you find green pasture everywhere, the community is solely based on agriculture. One evening one of my neighbors had a serous stomach ache, and the nearest hospital is about15km away and fastest means of transportation for poor is Bullock Cart. Since his financial situations were barely enough to make his end meet. He being so poor and with his current financial situation he cannot see a doctor or go to a hospital until he managed to borrow some money. By the time he reached the hospital, they mentioned the condition is serious and he was immediately admitted into ICU and his recovery took a little longer than a normal one and he expressed deep concern about need of having a local hospital in the neighborhood." " – from a real essay
"My passion for medicine started early in my school days as I come from Port Blair, Andaman and Nicobar Islands of India far-off from Indian subcontinent which has only one main hospital with very few facilities and specialists team. So for any major medical illness and life threatening ailment we have to rush to mainland for treatment which is 2 hours travel by flight or 3 days by ship. Having seen too many lives just missed by not having proper medical facility, I determined to become a doctor and serve the people around me as much as I can." – from a real essay
Because these readers grew up far from medical treatment as children, they wanted to become physicians. This is very boring and cliche for readers. Remember, this essay is about becoming a resident here in the US, not about the WHY you became a doctor. These types of introductions are incredibly common and quite uninteresting.